Top Ranges
Greendale
supplies an extensive range of floorcoverings to its Members, from hard-wearing twists to luxurious saxonies and elegant velvets.
Our top selling twist ranges are made especially for us and so represent excellent value for money.
We are also constantly in touch with our members and always have up to date product information including range changes and availability.
At
Greendale
we have an in depth knowledge and understanding of the latest carpet types and trends. Through our day-to-day operation and experience in the carpet business sector, we have built a great awareness and both our members and you, the carpet buyer, can feel completely supported at all times.
---
Please browse detail of our current
Top Ten
best selling ranges. You can also click through to download more information including available colour for each range.
---
GREENDALE TOP SELLERS
Brecon Berber Choice
Capital Twist - Superior
Castle Combe / Deluxe
Como 40/50
Como Stripe
Endeavour
Greenwich Woven Wilton
Hereford Classic - Gold
Hopton Loop
Lulworth
New Cotswold Berber
New Natural Life
Ovation
Stayclean Ultra Twist
Taunton Twist / Supreme
Range Guides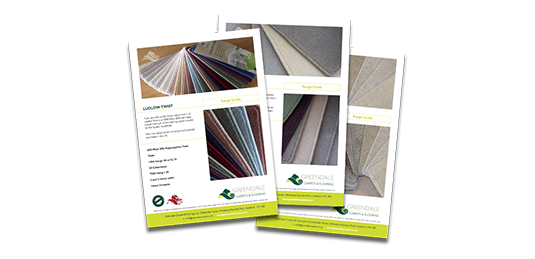 Please see below our latest guides to the various Greendale ranges. This contains general information to help with your carpet selection.
GREENDALE NEW ARRIVALS
Aspirations
Beacon Twist
Bibury / Deluxe
Canberra Deluxe / Elite
Chic Twist Deluxe / Elite
Fashion Statement
Groomsport / Deluxe
Hambledon / Deluxe
Highclere
In Vogue
Manor House
Mauritius
Modern Saxony
Polperro / Deluxe
Portmeirion / Deluxe
Roma and Roma Elite
Skyline - Moscow Deluxe
Skyline - Moscow Supreme
Skyline - New York Deluxe
Skyline - New York Supreme
Skyline - Sydney Deluxe
Skyline - Sydney Supreme
Superior Velvet
Verdi
Wimbledon